The remains of the first American lost in the Persian Gulf War 18 years ago have been found and positively identified.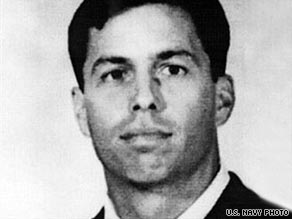 Remains of missing Navy pilot found
Military officials say they belong to Navy pilot Michael "Scott" Speicher.  Speicher's jet was shot down on the first night of the 1991 war.
They say tips from Iraqi citizens helped them find Speicher's remains last month, buried in the Iraqi desert.
Speicher crashed with the rank of Lt. Commander.  Until his remains were found, it was unknown whether he was killed in the crash, missing in action or taken prisoner.
If someone is listed as POW/MIA, they remain eligible to advance in rank as they normally would while serving.  During the last 18 years, Speicher's rank was advanced to Captain.
What are your thoughts about this discovery?