FLOODING IN LOUISVILLE, KY
Louisville officially received 4.53 inches of rain at the airport as strong thunderstorms moved slowly through the area yesterday, breaking the all-time one day record for August. The old record was 3.76 inches set on August 8, 1879. There's only a slight chance of rain showers this afternoon as weak high pressure builds in behind a cool front.
SEVERE STORMS
There's a slight risk of severe storms from the mid-Atlantic southwestward to the lower Mississippi River Valley today. Flash flooding, damaging thunderstorm winds, and dangerous cloud-to-ground lightning will be possible with the stronger storms.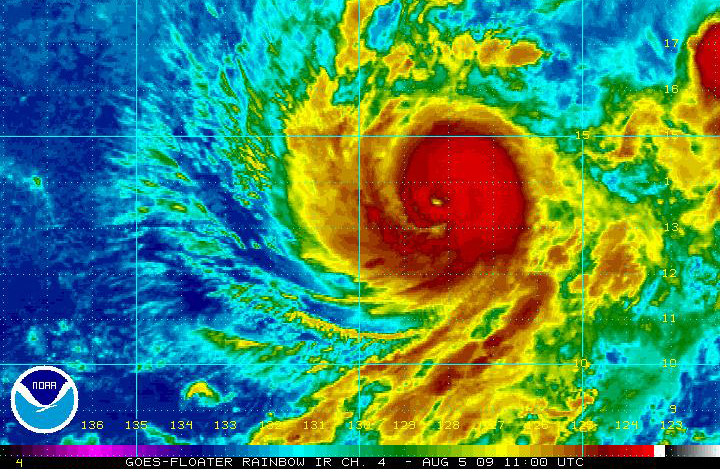 Hurricane Felicia is churning westward in the eastern Pacific. Forecasters expect Felicia to become a major category 3 hurricane later today. The hurricane is forecast to weaken before potentially threatening the Hawaiian Islands as a tropical storm this weekend.