Remember last year - when members of Congress attacked the CEOs of the Big Three automakers for flying private jets to Washington to attend a hearing for possible bailout money? Well, flash forward to the present - and many taxpayer watchdogs are saying that congress has authorized nearly $200 million in additional spending so that members can fly in style.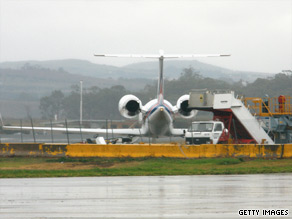 Congress recently passed the Defense Appropriations Bill which included funding for three new Gulfstream jets - assigned to an Air Force unit. But it is reported that these jets will be used to shuttle congress members around the nation and world 20 percent of the time. The Air Force had asked for one Gulfstream jet priced at about $65 million, but the House Appropriations Committee added another $132 million for two more airplanes.
What do you think? Let us know and we'll read some of your comments on-air.