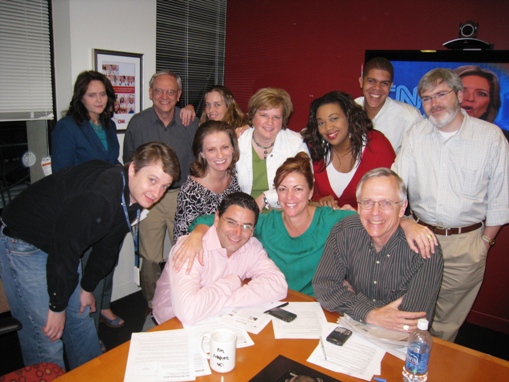 A big WELCOME to our new blog! The team's pretty excited about it; we're going to be bringing you some of our signature segments, giving you a behind-the-scenes look at how we get our shows on the air...and lots of other cool stuff we haven't even thought of yet.
But we're really looking forward to hearing from YOU GUYS! We want your feedback. We want your story and your guest ideas–anything and everything.
Also we're rolling out our new Twitter site: twitter.com/KyraCNN (C'mon...you know you wanna follow us!)
Of course, we're still figuring out how to use all this new-fangled technology, so bear with us. Baby steps, people, baby steps!
And hey-let's build this together.
Kyra and the Newsroom PM Posse