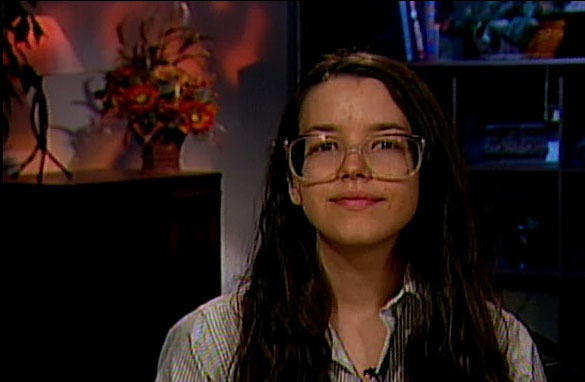 Never before has a pair of glasses provoked so much talk. Leah Finnegan, a senior from the University of Texas (and editor of the school paper), donned the oversized frames for our Class of '09 interview segment yesterday. We were all wondering - Is this the new hip thing? Is everything really bigger in Texas? After the show, we had to get the story.
Here it is - directly copied from an e-mail from Leah:
"I've worn glasses forever and have tried lots of different styles. When my last pair started to disintegrate, I figured it was time to go big or go home – I mean, if you have to wear glasses, you might as well wear glasses. These frames have been good to me."