When I pulled up to Usher's studios in Atlanta, it was just as I thought. His creative lab is hidden deep inside a building located in what looks like your run of the mill business park. But once you get past several security doors, there's an inner sanctum that speaks to Usher's playfulness and artistic drive. There's the ever-important PlayStation, which Usher confesses he doesn't really use. Instead he'd rather watch a movie, particularly animated films. Can you see him writing his next hit while watching Kung Fu Panda? While that movie is one of his favorites, it was clear he has a penchant for old school super heroes. In fact, there's a huge Incredible Hulk statue in corner of the room.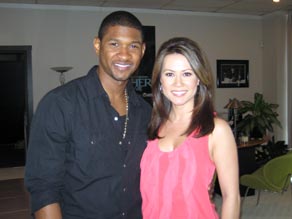 Like his super heroes, Usher also gets much of his musical inspiration from the old school crowd – artists like James Brown. So while Usher may be one of the best selling performers in the business, he hasn't forgotten his roots. Those moments in time that shaped a young kid growing up in Chattanooga, Tennessee. He credits both his mother and the Boys & Girls Clubs of America for helping foster his talents at young age. If it weren't for that positive motivation, Usher says his life could easily have been much different. This from a guy who dropped his first album at just 15.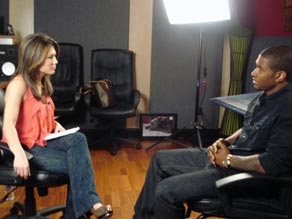 Now a five-time Grammy winner, Usher is more than a multi-platinum recording artist. He's a man with a mission to pay it forward, as he calls it. I sat down with him to talk about his induction into the Boys & Girls Club Hall of Fame, what he's doing to help prevent malaria.

Join me and TJ Holmes in the CNN Newsroom every Saturday and Sunday starting at 6am ET/3am PT.