President Obama has made his choice.  We know more about Sonia Sotomayor a day after the announcement.  Now we want to hear from you.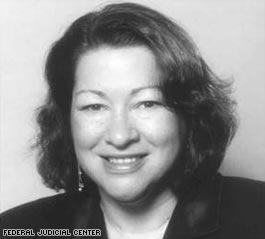 The President is nominating federal Judge Sonia Sotomayor for the U.S. Supreme Court. If confirmed, she would be the first Hispanic and third woman to serve on the high court.
Send us your thoughts about the President's pick and we'll read some of them on air from 11am – 1pm ET.