ATLANTA - Jennifer and Joe Remling worked for big firms all their lives. She, a corporate recruiter. He, an architect. Not fulfilled by the experience– they charged out on their own to become their own bosses.
The new entrepreneurs were so happy they wanted to spread the love. So the couple hit the road in an Airstream to interview entrepreneurs around the country about how they made it. Their stories are now published in their book "Carve Your Own Road".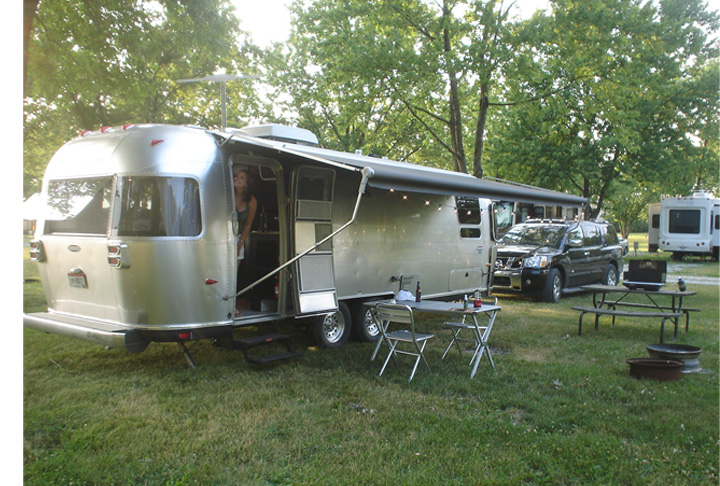 Jennifer Remling hits the road in an Airstream to find America's entrepreneurial spirit
Jennifer now holds workshops to help people find their life's work. She says most people she meets say they've never taken the time to sit down and write out in words what they want in their lives. She says it's essential to get "clarity" and focus about what you love to do before you can take action.
Ask yourself key questions: what am i doing when I lose all sense of time? What am i really good at?
As a former corporate recruiter for technology firms, Jennifer met thousands of people who had no passion for their job and felt totally unfulfilled. They didn't realize that *they* were in charge of their life's path. They felt life was "happening" to them– not that they were carving their own path. They were "stuck" in a job they didn't feel like mattered.
Nowadays, Jennifer says she's finding many people graduating from college want to have a job that they feel will impact the world, that will make people's lives better.
Here's a little bit of Jennifer and Joe's story.
You can learn more about Jennifer and Joe's methods for life and work success on their website: www.carveyourownroad.com