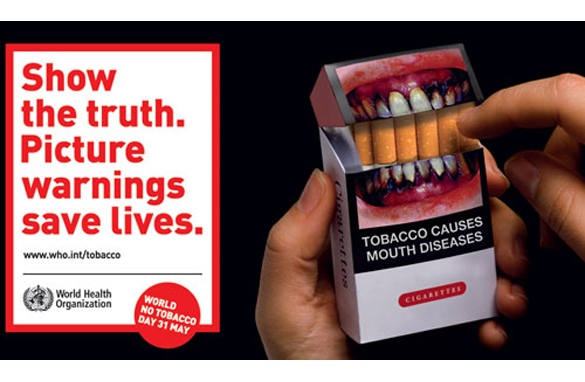 Maybe you just weren't "there" yet last November, when the 33rd Great American Smokeout rolled around. But if you've been meaning to kick the habit - why not give it a go on Sunday - the W.H.O.'s World No-Tobacco Day.
This year's focus is tobacco health warnings, with a push to get more countries to mandate graphic photos on cigarette packs. The pic above is one of the milder examples. (If you've got a strong stomach, you can see some others here.)
Good "quitting" tips, or a personal story to share? We'd love your comments.