UPDATE 11:33am: Madoff Receives Maximum Sentence; 150 Years.
Is this a surprising sentence? Leave your thoughts below.
Bernard Madoff, mastermind of the largest Ponzi scheme ever, receives his sentence (read the full story here).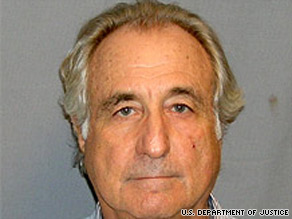 Madoff is 71 years old. The maximum sentence he could have faced was 150 years in prison. His attorney asked for 12 years.