The buzz today is all about Sonia Sotomayor as she begins her confirmation hearings.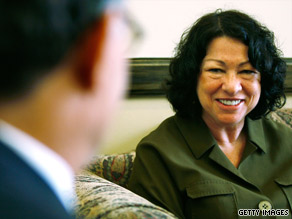 Sources close to the Supreme Court nominee say she has been spending recent weeks prepping in a tiny, plain office in the Eisenhower Office Building next door to the West Wing of the White House, reviewing material and answering test questions. Republicans say they plan to question Sotomayor about her views on affirmative action, gun rights and whether her Latina heritage would unfairly affect her judicial rulings.
What would you ask her? If you were given the chance to throw a question her way, what would it be? Let us know by adding your comment below. We'll read some of them on-air later in the show.