As Honduras' political crisis drags on, my thoughts turn to the people I met there just last month. I wonder if Lohany's opportunity for an education will be affected. Will Anna Corina meet her dream of going to medical school?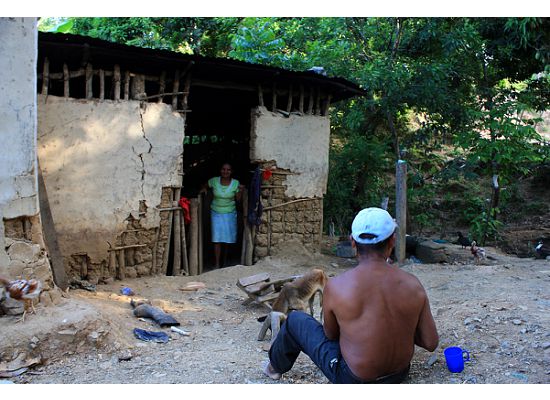 I recently returned from a two-week trip to Honduras, where I visited a number of rural villages as part of a medical mission. I experienced first-hand the living conditions of thousands of Hondurans. Traveling with a group of physicians, I saw and helped treat more than a thousand Honduran villagers who don't have access to any level of medical care on a regular basis. Although Honduras has dense urban centers like Tegucigalpa, much of the country remains rural. Living conditions are rough - most villagers live in one or two-room thatched roof huts with dirt floors.

My Decision to Go
When I thought about whether or not to take advantage of a last-minute opportunity to go with my sister to Honduras, I was a little scared. I had heard about what the conditions would be like – sleeping on a hard concrete floor, an unlikely chance that we'd have any access to electricity or running water, recent earthquakes erupting throughout the country, and on top of all that, a chance of contracting Chagas disease. I had heard this disease hibernates for 20-30 years before causing severe damage to your heart and other organs and eventually killing you.
In the end, my sister convinced me to take the plunge. The group we worked with, HOMBRE, is an organization committed to providing medical care and education in Honduras as well as training to medical students. I offered to document the trip. And with that, I packed my bags.
First stop: Nuestros Pequenos Hermanos Orphanage (NPH); Rancho Santa Fe, Honduras (Translation: Our Little Brothers and Sisters)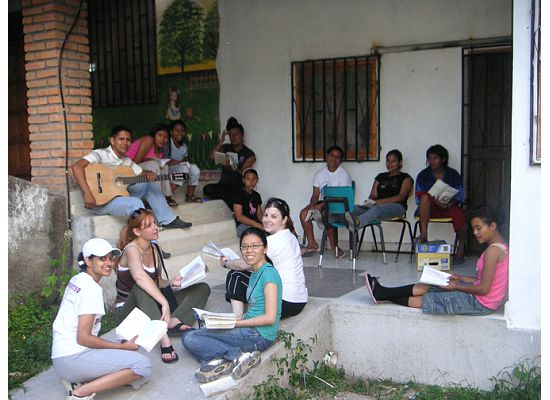 An hour on a big yellow school bus from the Tegucigalpa airport, and we arrived at NPH – an orphanage that aids emotionally and physically abused children. More than 500 children live at NPH Honduras' 600 acres of beautiful forestland. Many of the girls at the center had been forced into prostitution, others raped. One child was found abandoned in a room filled with rats. NPH, however, was helping transform their lives. I watched them laugh together, run after each other, sing, and play soccer like any other group of kids would. I recently received an email from one of the women who currently works at NPH. She wrote us after the coup – and ended her email with the following words: "Things here in Honduras are still a bit crazy. We're all praying for peace..."
Second stop: The Impoverished Region of Olanchito, Honduras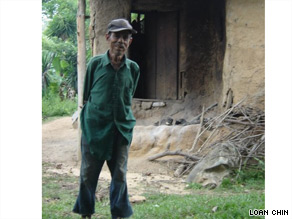 After an eight hour journey through dirt roads on the yellow school bus, we finally arrived at Olanchito. Olanchito would be our home base for the next two weeks, as we traveled by pick-up trucks to little mountainous villages and back. In the severe heat, we got organized. The doctors categorized medicines, prescriptions, processes, and procedures. The team was preparing to see more than 200 patients a day.
That evening, before the real work started, we decided to venture out of our dorm to watch the Honduras/USA soccer game at the local bar. We got there and saw that a whole family ran the town bar. Young four and five year olds were kicking a ball or riding their bikes up and down the road one minute, and the next, reaching into the refrigerator and serving us a cold Port Royal or Imperial. Animals joined the party too. In fact, a duck walked into the bar...followed by a dog. About five local men came to watch the game, along with the 30 of us. Ironically, as the night progressed, I actually started cheering for Honduras over the USA. I always find that when I visit a country much poorer than the United States, its people remind me what is important in life and to appreciate how much I have.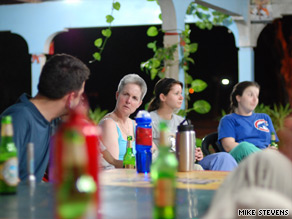 Walking back to our dorm, I knew the chance of a good night's sleep was slim. I had been jarred awake each night by roosters that started their crowing at 11 p.m., along with other animals engaging in howling wars. That night turned out to be no different. The next day's wake-up time – 5 a.m.
First village trip: Three Days in Coyoles, Honduras
It took us about an hour and a half to get to Coyoles, home to the Dole banana plantation. The local priest, or Padre, spread the word that the HOMBRE group was coming; many of the villagers had been looking forward to the doctors' visit for months. I talked to one 76-year-old woman who walked three hours in the scorching heat to see one of our doctors. Her story moved me – she lived alone now, as her husband had left her years ago. She fends for herself and picked up washing the villagers' clothes to support herself. Every Sunday, she walks this same three hours to church.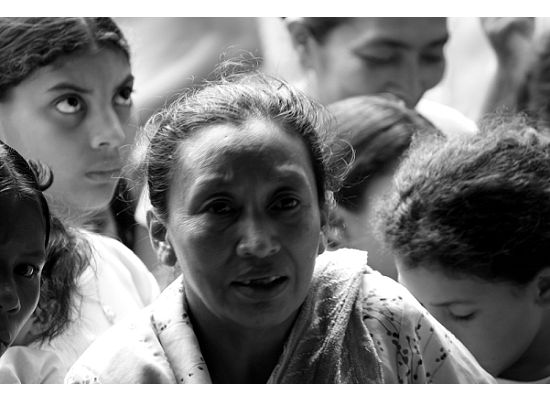 Padre took me with him on a trip through town to talk with locals. As we drove through the winding, dirt roads of Coyoles in his pick-up truck, kids – laughing and playing – would run out from their homes and jump onto the back of his truck. Seeing this, I would have had no idea that Coyoles has such a high crime rate, or that the rate of child abuse is so extremely high. According to Padre, most people of the town marry young. After having their first child, it is typical to see the husband run off leaving the mother and baby to fend for themselves. Many of these women remarry, but the child of the first marriage often becomes a victim of abuse, both physical and sexual. Padre said it's not unusual for one woman to have six children by six different men. Adultery is widespread and there is a high, but unspoken, incidence of HIV/AIDS.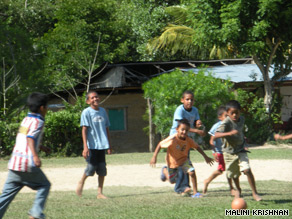 Padre stopped the truck at one point on the top of a stunning mountain cliff. I looked down and saw miles and miles of lush green valley. There lay the banana plantation.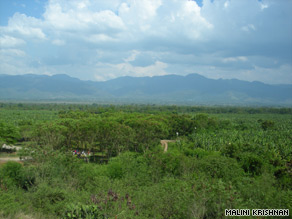 It was one of the most beautiful things I had ever seen. We were too high up to see the people working, but he told me there were thousands of people down there.
We treated more than 600 people in the three days we were in Coyoles.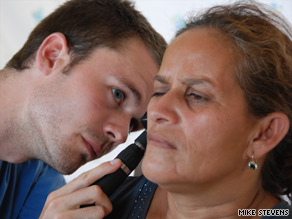 The conditions of the people were shocking at first. Many people had missing limbs, and I was told this was the result of machete accidents in the fields. But one of the most disturbing cases I saw was of a baby that came in, not older than 1 year old. He arrived in his mother's arms, screaming. His body was shaking and purple all over. He didn't have any clothes on, and his genitals were completely swollen and red. He was drooling and in severe pain. Our doctors didn't have the capability to do the required tests to figure out what exactly was wrong, but the baby couldn't be saved.
We focused on the good that we could provide. As Padre said, even though we couldn't provide long term care for these people, we were feeding their souls.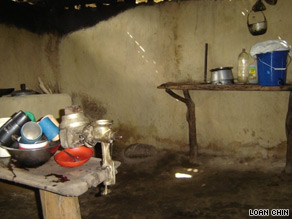 Coyoles is where I met Lohany. She's been coming to the HOMBRE clinic for the past five years and is now the adopted daughter of HOMBRE's lead physician. The eleven year old (who didn't look much older than eight), full of energy and spunk, took care of babies, had a ball taking pictures with our cameras and was so smart she would even help out in the pharmacy.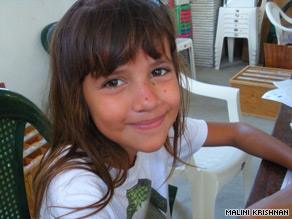 Final Village Trip – Three days in La Hicaca, Honduras
We couldn't get to La Hicaca in the big yellow school bus, so the 30 of us piled onto pick up trucks and drove up the mountain, through swamps, in the heat. La Hicaca is very beautiful but also one of the poorest villages in Honduras. As soon as we arrived, people swarmed in and lined up to see a doctor. In addition to treating more than 600 people in those three days, the group performed dental varnishing for each person, and organized and executed a clean water project.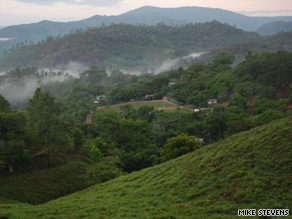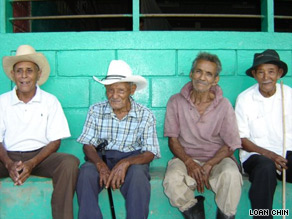 The people of La Hicaca got their drinking water straight from the river - the same river where they bathed and washed their clothes. The same river that had garbage scattered throughout and had animals wandering in and out. Through the clean water project, we were able to provide the entire village of La Hicaca clean drinking water. We provided water filters, essentially clay pots inside a bucket with a spigot to more than 50 families. This innovative filtering method effectively cleans and filters drinking water which is otherwise fully contaminated with E.coli and other bacteria. Two years ago, the morbidity and mortality rate for children under 5 years old here was 50%. But this year, none of the children from families who had received a filter last year showed any signs of diarrhea related illness.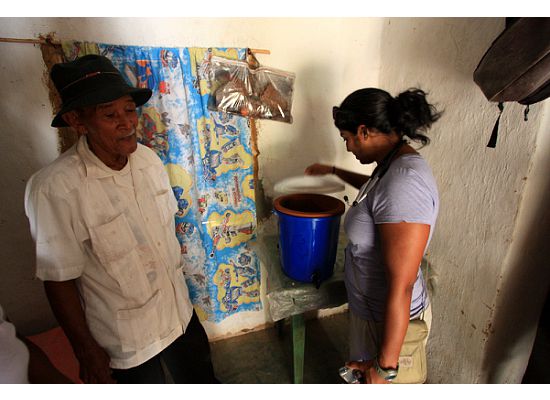 I really bonded with the HOMBRE group through the trying conditions of our stay. In La Hicaca, we did not have running water or showers. Our meals were cooked daily by local women and consisted of a tortilla, beans and rice. Sometimes we had spaghetti and coffee was a treat. We slept on the hard cement floor and we often woke up with insects on our faces.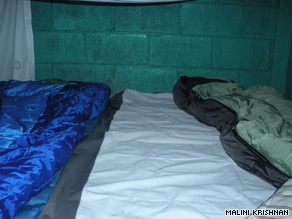 The whole experience, to me, was eye-opening and inspiring. When I heard about the coup d'état only a week after I returned, my thoughts and prayers immediately went to all of the wonderful people I had met, the children who so desperately needed help, who in some cases walked for hours to see us, and who begged us for our phone numbers so they could "hear our voice" from the U.S.