Many of you know Fantasia as the winner from the third season of American Idol. She made a couple CD's, performed on Broadway and then she stepped out of the spotlight.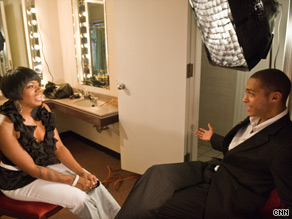 So what's Fantasia been up to? Well, our T.J. Holmes paid a visit to her in Washington. He went one-on-one with her just before curtain call as she reprised her role as Celie in Alice Walker's Color Purple.
Fantasia also opens up to T.J. about her childhood, surgery on her throat tumor, life lessons about fame, being functionally illiterate and working to obtain her GED.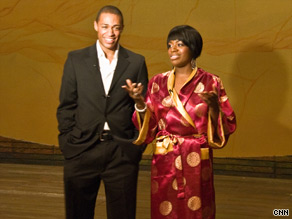 Start your day with T.J. Holmes and Betty Nguyen Saturday morning to check out this interview and all the latest news including the health care reform debate and Michael Vick's deal with the Eagles starting at 6am ET/3am PT.