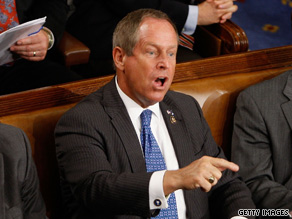 Joe Wilson, a Republican House member shouted "you lie" during President Obama's health-care reform speech to Congress last night. Town halls across the country have been heated with passionate voters shouting down politicians, often drowning out the debate.
So has it all gone too far? We want to hear from you.
Leave us your thoughts. We'll read some of your comments on air in the CNN Newsroom, 11pm-1pm ET.