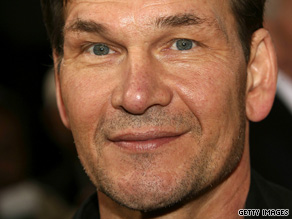 Actor and dancer Patrick Swayze has died of pancreatic cancer.
He was the star of such films as "Dirty Dancing" and "Red Dawn". Swayze was 57.
So what's your favorite Patrick Swayze movie moment?
Leave us a comment and we'll share some of them on the air in the CNN Newsroom, 11am-1pm ET.