Some friends have sent their pictures of the flooding in and around Atlanta. We didn't get to use them on the air, so I thought I'd post them here as Kyra Blog Exclusives.
CNNer Dave J has a 25-mile commute home. It took a good bit longer than usual to get there Monday afternoon.
In his words:
First of many roads I encountered like this on my way home. Commute time: 2 hrs. 50 min.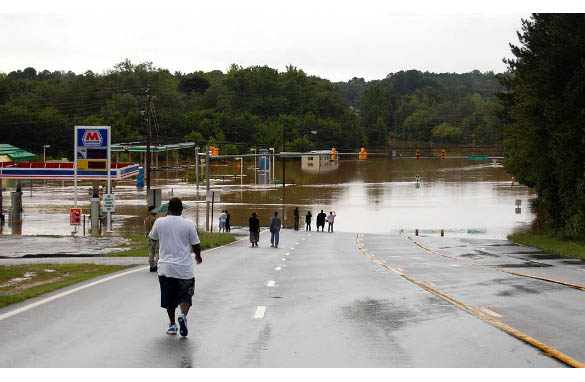 Dave J
My "commute" is only 2 miles or so; even so, there were unexpected obstacles. Monday after work, I turned the corner and splashed into one. Lucky my car's got good clearance!
Here's a pic my neighbor took, and sent to the AJC. (As of this morning, the tunnel was still impassable.)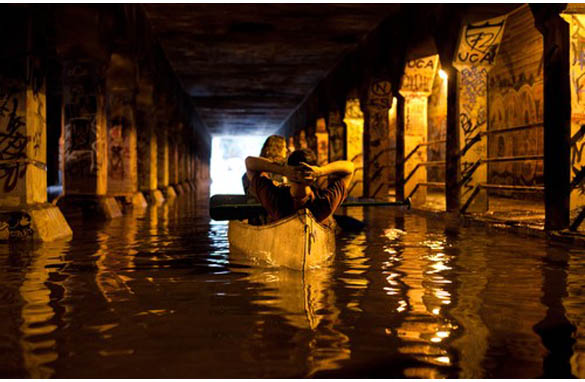 Caroline Smith/ajc.com
[cnn-photo-caption image=http://i2.cdn.turner.com/cnn/2009/images/09/22/horses.flood.jpg caption="Kindra Warner"]
Today, I heard an old co-worker's house was flooded – no details yet on how bad it is.
Meantime, my friend Lily's been worrying about some of her pals too.
Here's her story:
Recently in Atlanta, flooding has had massive effects on all types of residents, including horses.
My name is Lily, I'm 11 years old, and I ride at Huntcliff Equestrian Center. Huntcliff received so much water it caused all horses to evacuate and move to Wills Park.
We don't know how long it will take to be able to go back to the barn, but at least all horses are safe.
The barn is bordered by the Chattahoochee River, and the water rose up so high that it flooded the pastures and stables. The water has never been that high. It passed something called "the 100 year mark". The ponies and horses had no place to go, and had to be evacuated by emergency workers.
We don't know how bad the damage is. I just hope we can get the horses back to their homes soon.
Lily
Roswell, GA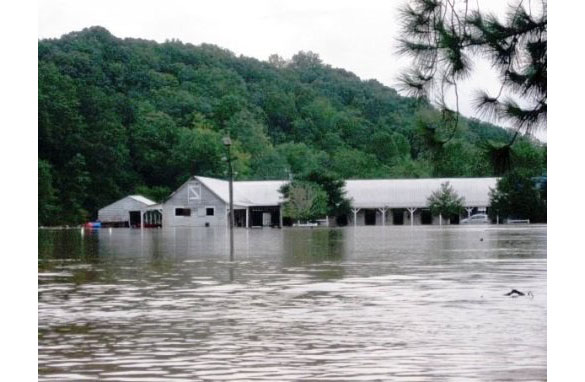 Kindra Warner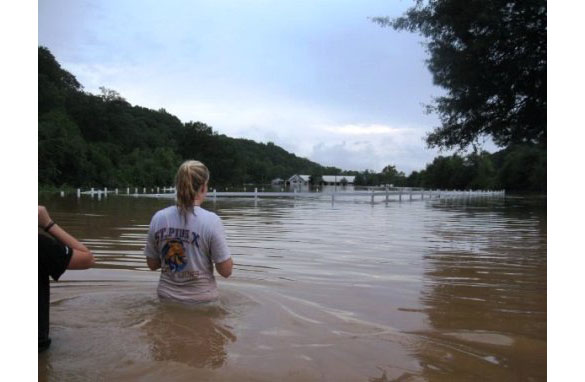 Kindra Warner