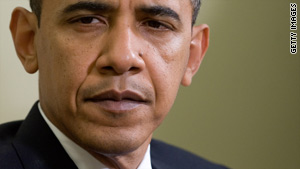 One year after he won a historical presidential election, 54% of Americans approve of the job Barack Obama's doing in the White House. Of those questioned in the CNN/Opinion Research Corporation survey released today, 45% say they disapprove.
The survey suggests the president's overall approval rating remains above 50% even though a majority of Americans disapprove of how he is handling the economy, health care, Afghanistan, Iraq, unemployment, illegal immigration and the federal budget deficit.
We want to hear from you. How do you think the President is doing one year later?