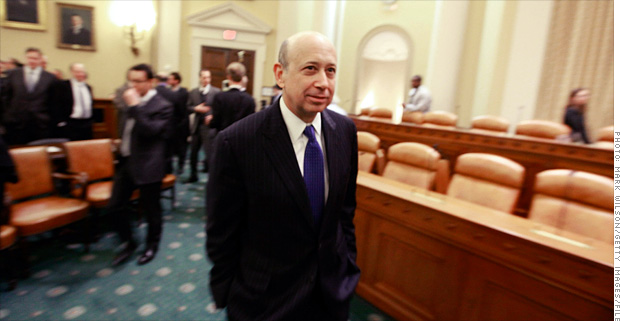 CEO Lloyd Blankfein, seen here in January, trader Fabrice Tourre and others refute charges that Goldman bet on collapse of housing market and against clients.
Top representatives from Goldman Sachs are in the hot seat today as they defend their company's actions during the housing meltdown. Seven current and former executives at the New York-based company are testifying on Capitol Hill.
Lawmakers accuse the firm of helping to create the housing bubble then making billions from the bust–by secretly betting against their own mortgage deals. In effect, betting against you. Goldman Sachs CEO Lloyd Blankfein maintains the company did not engage in any questionable business deals leading up to the financial crisis. "We didn't have a massive short against the housing market and we certainly did not bet against our clients,"
We want to hear from you on the issue of financial reform. Send us your questions and comments. We'll address some of them on air in the CNN Newsroom, 11am ET – 1pm ET